This is a 4 hours course. In this course you will learn: - Elements of communication - Styles of communication - Albert Mehrabian rule - Understanding one's own Communication Style - Listening skills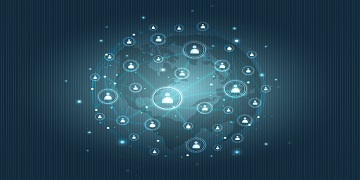 Communication Skills Classes Intermediate
Communication Intermediate is a module which dives deeper in understanding the various components that are involved in our daily conversations and discourse.
While we converse in various forms every day, we have taken for granted the elements involved in doing so. By focusing on all the subliminal units of communication, this module aims at helping each one of us, identify our essence of communication and makes us aware of the areas that we could be focusing on, to improve our efficiency.
This module picks up from where the Communication – Basic module concludes and explores the role that words, verbal and vocal elements, and body language plays in our speech. Details related to how the tone, pitch, word stress, volume, speed at which we speak, matter are discussed. It also unravels factors such as silence and pauses' influence the discourse. We often use silence and pause as synonyms, but here, we learn the difference and how to use them differently for our advantage.
The intermediate module then looks at the different styles of communication that exist. While, there isn't a right or wrong style, it does explore the nature and characteristics of each of these styles and recommends what works best in a task oriented set up such as an organization. It even goes a step beyond and helps us with tips and tricks to enhance our usage of the recommended style of communication.
Another important aspect of focus in this module is listening. Out of the 4 fundamental elements of communication, i.e., reading, writing, speaking and listening, the latter most element is the most ignored but also, the most in need of usage. Hence, this module unravels its importance and ways in which listening can be improved and practiced.
This particular module emphasis enhancing communication at a professional set up, based on how well we understand self and those around us, with whom we work in collaboration to complete set targets.
By the end of the module, one can expect to assess self in the post evaluation and can definitely expect to have gained more awareness and knowledge on specific areas that matter and need attention, in order to become better orators.
Developing your Communication Skills

Unlimited

Module Format

Unlimited
1.Recap Communication basics and clauses

Unlimited

1 A Recap

Unlimited

1 B Recap Noun

Unlimited

1 C Recap Pronouns

Unlimited

1 C ii Recap Pronouns

Unlimited

1 D Recap Verb

Unlimited

1E Recap Tenses of Verb

Unlimited

1 F Recap Adjectives

Unlimited

1 G Recap Adverb

Unlimited

1 H Recap Preposition

Unlimited

1 I Recap Conjunctions

Unlimited

1 J Recap

Unlimited

1 J i Recap

Unlimited

1K Recap Communication

Unlimited

1 L Recap Communication pyramid

Unlimited

1 L i Recap Communication pyramid

Unlimited

1L ii Recap Communication pyramid

Unlimited

1L iii Recap Communication pyramid

Unlimited

1 L iv Recap Communication pyramid

Unlimited

1 L v Recap Communication pyramid

Unlimited

1 L vi Recap Communication pyramid

Unlimited
2 Module Coverage
Unlimited
3 Introduction

Unlimited

3 A Introduction

Unlimited

3 B Albert Mehrabian s Formula

Unlimited

3 B i Albert Mehrabian s Formula

Unlimited
4 Verbal and Vocal Elements
Unlimited
4 A Activity Card Verbal and Vocal Elements
Unlimited
4 A i Verbal and Vocal Elements Answer Key
Unlimited
4 B Verbal and Vocal Elements
Unlimited
4 B i Activity Card Verbal and Vocal Elements
Unlimited
4 B ii Verbal and Vocal Elements Answer Key
Unlimited
4 C Verbal and Vocal Elements
Unlimited
4 C i Activity Card Verbal and Vocal Elements
Unlimited
4 C ii Activity Card Verbal and Vocal Elements
Unlimited
4 D Verbal and Vocal Elements
Unlimited
4 D i Verbal and Vocal Elements
Unlimited
4 D ii Verbal and Vocal Elements
Unlimited
4 D iii Verbal and Vocal Elements
Unlimited
4 D iv Activity Card Verbal and Vocal Elements
Unlimited
4 D v Verbal and Vocal Elements Answer Key
Unlimited
4 E Verbal and Vocal Elements
Unlimited
4 E i Verbal and Vocal Elements
Unlimited
4 E ii Activity Card Verbal and Vocal Elements
Unlimited
4 F Verbal and Vocal Elements
Unlimited
4 F i Activity Card Verbal and Vocal Elements
Unlimited
4 G Verbal and Vocal Elements
Unlimited
4 G i Verbal and Vocal Elements
Unlimited
4 Gii Verbal and Vocal Elements
Unlimited
5 Know your communication style

Unlimited

5 A Know your communication style

Unlimited

5 A i Know your communication style

Unlimited

5 A ii Instructions

Unlimited

5 A iii Instructions

Unlimited

5 B Communication Styles

Unlimited

5 B i Communication Styles Assertive

Unlimited

5 B ii Communication Styles Assertive

Unlimited

5 B iii Communication Styles Aggressive

Unlimited

5 B iv Communication Styles Aggressive

Unlimited

5 B v Communication Styles – Passive

Unlimited

5 B vi Communication Styles Passive

Unlimited

5 B vii Communication Styles Passive Aggressive

Unlimited

5 B viii Communication Styles Passive Aggressive

Unlimited

5 B ix Activity Card Communication Styles

Unlimited

5 B x Communication Styles Answer Key

Unlimited

5 C Communication Styles

Unlimited

5 C i Activity Card Communication Styles

Unlimited

5 C ii Communication Styles Answer Key

Unlimited

5 D Communication Styles Assertive

Unlimited

5 D i Activity Card Assertive

Unlimited

5 D ii Answer Key

Unlimited

5 D iii Activity Card Assertive

Unlimited

5 D iv Answer Key

Unlimited

5 D v Activity Card Assertive

Unlimited

5 D vi Answer Key

Unlimited

5 D vii Activity Card Assertive

Unlimited

5 D viii Answer Key

Unlimited

5 D ix Activity Card Assertive

Unlimited

5 D x Answer Key

Unlimited

5 D xi Activity Card Assertive

Unlimited

5 D xii Answer Key

Unlimited

5 D xiii Practicing Assertiveness

Unlimited

5 D xiv Day 1

Unlimited

5 D xv Day 2

Unlimited

5 D xvi Day 3

Unlimited

5 D xvii Day 4

Unlimited

5 D xviii Day 5

Unlimited

5 D xix Day 6

Unlimited

5 D xx Day 7

Unlimited

5 E Case Study

Unlimited

5 E i Case Study Answer Key

Unlimited

5 E ii Case Study Answer Key

Unlimited

5 E iii Case Study Answer Key

Unlimited

5 E iv Case Study Answer Key

Unlimited
6 Listening
Unlimited
6 A Listening
Unlimited
6 A i Listening
Unlimited
6 B Importance of Listening
Unlimited
6 C Activity Card Listening
Unlimited
6 C i Listening Answer Key
Unlimited
6 C ii Listening Answer Key
Unlimited
6 D Listening facts
Unlimited
6 E Listening v s Hearing
Unlimited
6 F Listening Steps
Unlimited
6 G Activity Card Listening
Unlimited
6 G i Activity Card Listening
Unlimited
6 G ii Listening Answer Key
Unlimited
6 H Basic Types of Listening
Unlimited
6 H i Basic Types of Listening
Unlimited
6 H ii Basic Types of Listening
Unlimited
6 H iii Activity Card Types of Listening
Unlimited
6 H iv Types of Listening Answer Key
Unlimited
6 I Listening Questionnaire
Unlimited
6 I i Listening Questionnaire
Unlimited
6 I ii Listening Questionnaire Grading Information
Unlimited
6 J How to improve listening skills
Unlimited
6 J i How to improve listening skills Paraphrasing
Unlimited
6 J ii How to improve listening skills Paraphrasing
Unlimited
6 J iii Activity Card Paraphrasing
Unlimited
6 J iv Paraphrasing Answer Key
Unlimited
6 J v Activity Card Paraphrasing
Unlimited
6 J vi Paraphrasing Answer Key
Unlimited
6 K Activity Card Listening
Unlimited
6 L Group Listening The Stick Method
Unlimited
Propelled Awareness
Unlimited
Propelled Awareness

Unlimited

7 A Propelled Awareness

Unlimited

7 C Propelled Awareness

Unlimited

Propelled Awareness 2

Unlimited
Question
00:20:00
Course Reviews
5 stars

1

4 stars

0

3 stars

0

2 stars

0

1 stars

0