This is a 3 hours course. In this course you will learn to: - Create SMART Goal - Chinese Bamboo - Create Long term goal - Breaking long term goal to short term goal - To reach your goals
Allow Course Unenrolling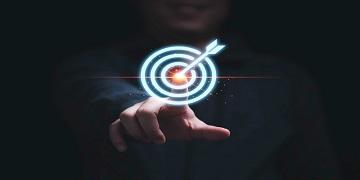 There is a popular quote which says – "Stop existing, start living".
We have all been existing from the time we are born and go through the motions of life, the way it is pre set by society and the community that we are a part of. While, this can be fulfilling and satisfactory, in itself, there is potential to reach higher and achieve more.
This particular module on Goal Setting is curated to guide each and everyone in the direction of finding a path that is most fulfilling. Goal setting, while as simple as it sounds, is most effective when it is performed and achieved with a holistic approach.
The goal setting module gives us the perspective to figure out our purpose in life and then the way to link it to the goals that we would want to achieve in order to live a secured life.
The module encourages us to think about all aspects of life, such as, financial, leisure, spiritual, relationship, career etc. while setting our goals.
It helps us with the provision of the step-by-step process of setting our immediate goals, short term goals and also our long-term goals. It provides us with the most important formula for setting goals, which is to be SMART about it.
SMART stands for
• Specific
• Measurable
• Attainable
• Relevant and
• Timely.
This formula ensures that we have set ourselves a quantifiable goal which provides all the clarity required to plan milestones, course correct if required, self-assess and achieve.
The Goal setting module is recommended for students and professionals alike as it facilitates boosting the quality of our lives to the next level and helps everyone at all cadres.
It is one of the most comprehensible modules and also provides the opportunity to self-assess on concepts understood by the end of it.
Related Courses
Question 1

00:05:00

Question 2

00:05:00

Question 3

00:05:00

Question 4

00:05:00

Question 5

00:05:00

Question 6

00:05:00

Question 7

00:05:00

Question 8

00:05:00

Question 9

00:05:00

Question 10

00:05:00

MIND PARKOUR

Unlimited
Module Coverage
Unlimited
2 Introduction

Unlimited

2 A Introduction

Unlimited

2 B Introduction

Unlimited
3 Life Purpose
Unlimited
3 A Life Purpose
Unlimited
3 B Life Purpose
Unlimited
3 C Life Purpose
Unlimited
3 D Life Purpose
Unlimited
3 E Life Purpose
Unlimited
3 E Life Purpose 01
Unlimited
4 S W O T

Unlimited

4 A S W O T

Unlimited

4 B S W O T

Unlimited

4 C S W O T

Unlimited
5 Goals
Unlimited
5 A Goals
Unlimited
5 B Goals Aspects
Unlimited
5 B i Aspects of Goals Owning the Goal
Unlimited
5 B ii Aspects of Goals Controlling the Goal
Unlimited
5 C Goals Types
Unlimited
5 D Goals Points to Remember
Unlimited
5 D i Goals Points to Remember
Unlimited
5 D ii Goals Points to Remember
Unlimited
5 E Goals Wheel of Life
Unlimited
5 E i Goals Wheel of Life
Unlimited
5 E ii Goals Wheel of Life
Unlimited
5 E iii Goals Wheel of Life
Unlimited
5 E iv Goals Wheel of Life
Unlimited
5 E v Goals Wheel of Life
Unlimited
5 E vi Goals Wheel of Life
Unlimited
5 E vii Goals Wheel of Life
Unlimited
5 E viii Goals Wheel of Life
Unlimited
5 E ix Goals Wheel of Life
Unlimited
5 E x Activity Card Wheel of Life
Unlimited
5 E xi Activity Card Wheel of Life
Unlimited
6 SET YOUR GOALS

Unlimited
7 Goals The S M A R T way
Unlimited
7 A Goals The S M A R T way
Unlimited
7 B Goals The S M A R T way
Unlimited
7 C Goals The S M A R T way
Unlimited
7 D Goals The S M A R T way
Unlimited
7 E Goals The S M A R T way
Unlimited
7 F Goals The S M A R T way
Unlimited
7 G Goals The S M A R T way
Unlimited
7 H Goals The S M A R T way
Unlimited
7 I Answer Key The S M A R T way
Unlimited
7 J Goal Check
Unlimited
8 Goals Prioritizing

Unlimited

8 A Goals Visualization

Unlimited
9 Case Study
Unlimited
9 A Answer Key Case Study
Unlimited
10 Goals Succeed when

Unlimited

10 A Goals fail when

Unlimited
11 Time to set your Long Term and Short Term Goals
Unlimited
11 A Set your GOALS
Unlimited
11 B Set your GOALS
Unlimited
11 C Set your GOALS
Unlimited
11 D Set your GOALS
Unlimited
11 E Set your GOALS
Unlimited
End of unit assessment
Unlimited
12 End of unit assessment

Unlimited

12 A End of unit assessment

Unlimited

12 B End of unit assessment

Unlimited

12 C End of unit assessment

Unlimited

12 D End of unit assessment

Unlimited

12 E End of unit assessment

Unlimited

12 F End of unit assessment

Unlimited

12 G End of unit assessment

Unlimited

12 H End of unit assessment

Unlimited

12 J End of unit assessment

Unlimited
Post Assessment questions
00:10:00
Course Reviews
5 stars

1

4 stars

0

3 stars

0

2 stars

0

1 stars

0