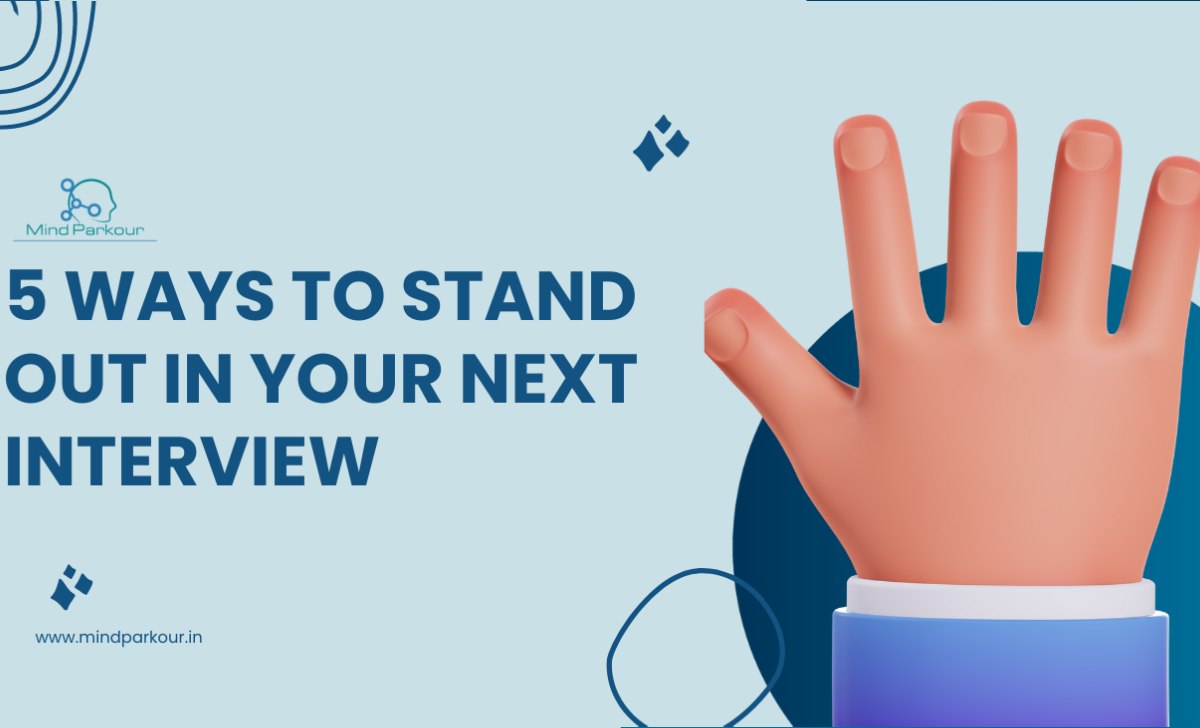 You spend hours prepping for interview questions and research in-depth to gather all information about prospective interviewers. Still, you are not receiving the final joining letter. Do not get depressed because nailing a job interview demands more than standard practices and preparations.
Just like you, thousands of aspirants are following a similar path. But, new generation HRs select only those who have walked an extra mile than others. Continue reading the article to unlock 5 ways to distinguish yourself from the crowd and learn Interview Skill Development!
Crack Job Interviews Like A Pro!
You are not the only one fit for the position! Therefore, it is extremely important to portray your authentic personality if you desire to impress employers. Here are the top 5 secrets to beating the competition!
01) Tell a true story about yourself
"So… Tell me about yourself…" "Introduce yourself!"
If you have participated in any Online interview skill classes, you might have faced similar situations at least once. Many aspirants make a very common mistake. They exaggerate things to show the best side of their personality. Refrain from repeating this. Tell the best story your manager will never forget.
02) Focus more on accomplishments
While prepping for interviews, you must jot down all the strengths and weaknesses of your personality. If you are a beginner and have no professional experience, you can introduce employees to academic or personal achievements. Additionally, you can add a personal touch by referring to past learning experiences.
In contrast, as an experienced professional, it is better to delineate the accomplishments you have achieved so far. Present the best milestones with forward-thinking visions to ace the interview easily.
03) Never lie about your weakness
"No one is perfect in this eternal universe!" We all have flaws, and the best thing is that employers happily accept candidates if they do not hide their weaknesses. To fit into the organisation's culture, aspirants often try to cover their personalities.
A hidden secret is that you can turn your strengths into weaknesses. For example, let's assume you are a perfectionist. You can state this; "To achieve perfection, I often put more time and effort into a task." Isn't it interesting
04) Show your soft skills
A recent survey claims nearly 93% of corporate employers mark soft skills as either "very important" or "essential". Soft skills offer multidimensional insights about your personality. Hence, it is a great opportunity to stand out of the pool for nailing your interview!
For instance, most prospective IT candidates may have demanding skill certification in various tech domains. If you want to crack the interview, show your interpersonal skills and other skills such as conflict management, problem-solving or communication.
05) Ask questions before leaving
Last but not least, HRs end interviews with a common statement "Do you have any questions?" Here, you can impress interviewers by asking valid questions. In fact, the panel crew loves to answer questions because it shows how inclined you are to join the position.
You can ask the following questions:
Can you share a few details about ongoing projects?

What is the career path ahead?

Do you offer any on-job training?
Be confident during interviews
Apart from all the tips and tricks, you must maintain good body language. Do not forget to maintain eye contact to capture the undivided attention of HR as well.
Are you ready to take a giant leap in your career? Enrol now with Mind Parkour. We are a top-rated soft skill training platform and have guided thousands of aspirants to nail their interviews. Our custom-curated Interview skill courses will provide practical ways and real-time experience to cope with nervousness during corporate discussions. Take a deep breath and dial the number!